Inspection Costs
INTEGRITY HOME INSPECTION SERVICES GROUP, LLC

2018 Pricing for Complete Inspection and Comprehensive Report
Condos

Townhouses

Single Family Homes

Pre-Sale Inspection Report

$299
$399

$475

Up to 5 bedroom, 2.5 bathroom, 3000 sq ft.
Larger homes –additional fees apply.

$150+
Other Inspection types offered: Wood Destroying Insects | Mold| Radon Gas | Pool | Oil Tank Detection|
Single Family Homes
Up to 5 bedroom, 2.5 bathroom, 3000 sq ft.

Larger homes –additional fees apply.
Pre-Sale Inspection Report
Onsite Home Inspection Duration
Home Inspections take an average of 2-4 hours for physical inspection dependent upon the type dwelling and of inspection(s).  We welcome our clients to be present at the time of inspection if at all possible.
Ask about our multi inspection packages.
A GREAT way to save money!
Military Discount
In honor of the sacrifices our Military and their families provide each and every day to ensure our safety and freedom, we offer 10% discounts to all inspections.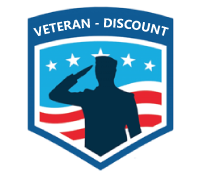 New Jersey License #24GI00128900