About Us
INTEGRITY HOME INSPECTION SERVICES GROUP, LLC

Who We Are
Integrity Home Inspection Services Group LLC. is an accredited full service Home Inspection Services Group. Recognizing that no two homes are the same, we cater to various inspection types, flexible scheduling and work to provide you with a single point of contact for all of your inspection needs.
Full Time Home Inspection Group
Follow strict Standards of Practice to ensure highest quality of and inspection.
Fully Insured as a Limited Liability Corporation
Our Beliefs
You are our client, and we work for you. We are committed to the highest standards of professionalism to ensure that you are given all of the unbiased facts about the property that you're engaged with. We take this very seriously—one home, one client at a time. You deserve and will receive our undivided attention and our commitment to the highest standards of professionalism in the home inspection industry.  We value you and your particular needs, conducting each inspection with a focus on quality, communication, and integrity.
Our Business
Integrity Home Inspection Services Group LLC. works with homebuyers, sellers, attorneys, banks, mortgage brokers, and realtors. We are trained professionals in the field of home inspections and participate monthly in Continuing Education Courses to ensure that we're current with the industry's ever-changing needs.
Each of our valued clients will receive a Comprehensive Inspection Report complete with relevant photographs to illustrate the nature of any issues and to clarify the implications of the findings. We always take the time to recommend appropriate courses of action for addressing any deficient or defective areas. We will also discuss the findings of your report over the phone if requested, to ensure that you as our client, completely understand the overall condition of the inspected property and its integrated components. We consider our clients as customers for life.
Diverse Homes, Diverse People -The Same Exceptional Service
We fully understand that 9am-5pm does not always work for our clients.  All of our inspectors work individually with each client to schedule and coordinate inspection(s) and available appointment times. We openly welcome and encourage any individual requirements our clients would like for us to honor/respect.
Proud to Work for You
A good home inspector strives to establish a bond with their clients. Buying or selling a home is not just a transaction—it is a monumental occasion that benefits from helpful professionals who truly care about your success. Integrity Home Inspection Services Group LLC. is proud to work for you.  We tirelessly work hard to earn your business, one home, one client at a time.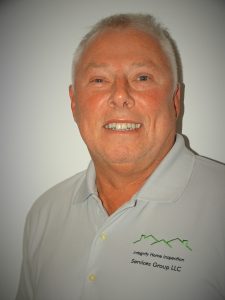 owner: Alan Navatkoski


South Carolina Residential Home Inspector License #49839
New Jersey Inspector License #24GI00128900
Vermont Property Inspector License #143.0134034
South Carolina Commercial Certified Pesticide Applicator License # C0033932
DEP State of New Jersey Commercial Pesticide Applicator License # 60254B
DEP State of New Jersey Radon Measurement Technician # MET13895
National Environmental Training Institute Mold Assessor Certified